Charging Stations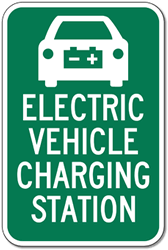 The Township has taken another step in becoming more Eco friendly. We now have three 2-hour charging stations at the Glenwood Garage for our parkers in the facility. The cost of only $2.00 a service charging Stations.
Parking in Bloomfield Center
As a result of our new reverse angled parking on Lower Broad Street, we have now gained six (6) additional parking spaces. Making it easier to Park, shop or dine!
Look for signage on reverse angled parking.
Coming Soon!!
We are excited to share with you that effective October 1st, 2020 our billing, permitting and payments will be managed by Propark Mobility. With this change you will have access to a secure online account system with options to view history, make online payments, sign up for recurring payments, as well as manage your account.
Your online account will be set up using the email address we have on file for you, if you would like to change the email address or do not recall providing us with an email, please contact us at 973-680-8960.
We will share more details and instructions on how to access your account with your emailed renewal invoice.
Thank you for your continued patronage.
Sincerely,
Bloomfield Parking Utility