PERMITS 
COMING SOON! We are excited to share with you that effective October 1st, 2020 our billing, permitting and payments will be managed by Propark Mobility. With this change you will have access to a secure online account system with options to view history, make online payments, sign up for recurring payments, as well as manage your account.
Your online account will be set up using the email address we have on file for you, if you would like to change the email address or do not recall providing us with an email, please contact us at 973-680-8960.
We will share more details and instructions on how to access your account with your emailed renewal invoice. Click on Link Below To Propark.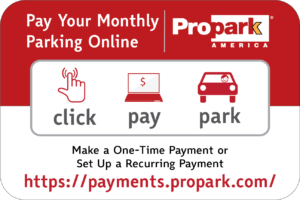 The BP offers several types of permits to park in the municipal parking lots in the designated permit spaces. These permits are priced according to demand and usage for each location.  Please check the specific information for the permit you need.
Lot

 

Price

 Availability 

300.00 Six months
Waiting List Form

Glenwood Garage

Daily Permit

Monday thru Saturday 6 AM – 8 PM

$285/Quarterly

330.00 per quarter

Waiting List Form

$150/six months

300.00. six months

Waiting List Form

$210/six months

Waiting List Form
 All permits are issued from a waiting list established for each lot in the order they were received. If you wish to be entered on the waiting list for the lots that required an entry, please submit an entry form under the Waiting List Form page. We make every effort to get permits for those businesses waiting as soon as reasonably possible.
For further information please see the Frequently Asked Questions page of this website or call the BP offices at (973) 680-8960.